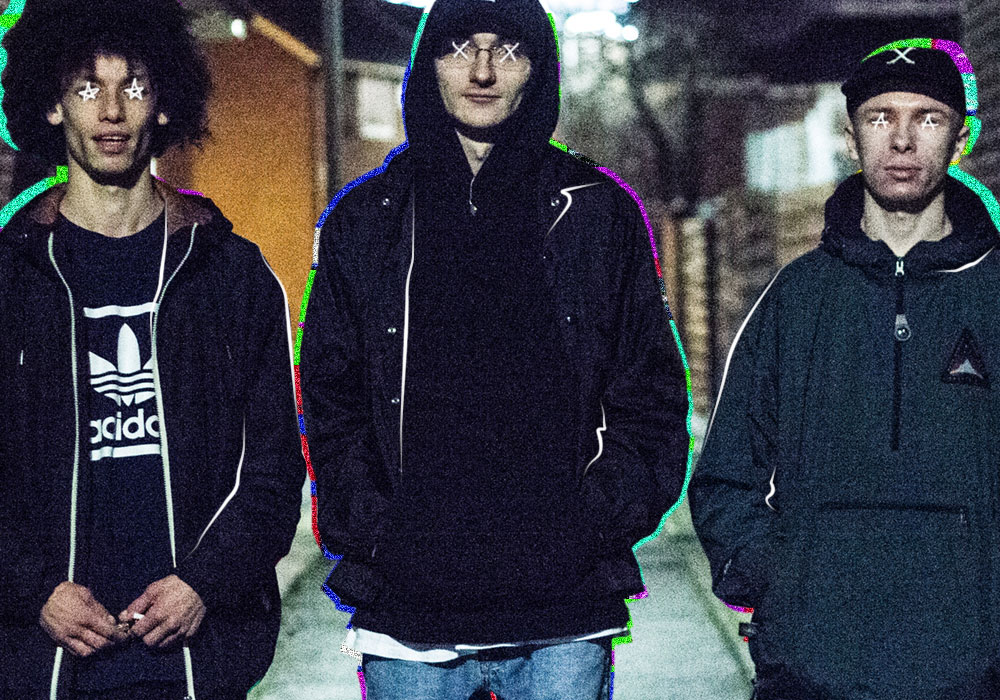 Ever since the Gentlemen's Club formed in 2013, the UK-based trio have proved unstoppable, breathing new life into the global dubstep and bass scene with edgy hip-hop and grime influenced bangers.
Respectively Coffi (Lewis Pittham), Soloman (Saul Mountford) & 50 Carrot (Amani Haskins) developed their own unique low-end heavy styles, now fused together under the household name–Gentlemen's Club. Their influence spans several successful years of international tours, viral VIP's and massive remixes. Building on the collective's widespread appeal, they've steadily built their empire in the form of a GC imprint and sought after apparel line.
Poised to take over the world, you won't find another more dedicated bass squad with their unforgettably swagged out live sets and heavyweight barrier breaking beats. Get a dose of pure class and make sure to catch them at an event near you.